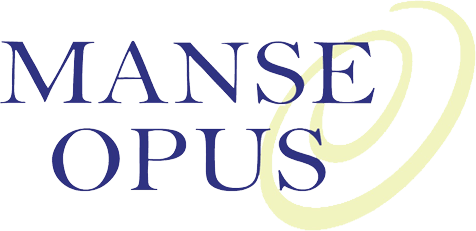 MANSE OPUS IS A COLLABORATION BETWEEN Manse LLP and Opus Land, two Fiera Real Estate backed companies.
The Prospero Ansty Park Scheme is being developed by two highly established property companies; Manse LLP and Opus Land.
Manse LLP is a privately owned partnership formed in 2009, between David Mitchell and Fiera Real Estate's UK division. It specialises in development, investment and asset management of predominantly commercial property throughout the UK. Manse LLP currently has a development pipeline of 500,000 sq ft of accommodation.
Opus Land has a 20 year track record of developing and investing in property across the UK. The firms ethos revolves around working in partnership with people including occupiers, investors and landowners. This collaborative approach has aided the success of the business with assets under management and a development pipeline approaching 3 million square feet. Opus Land's professionalism, innovation and hands on approach to every project ensures they retain a strong reputation across the property industry.
The Prospero Ansty Park Scheme
In 2017, Manse and Opus Land joined forces in a joint venture with Rolls-Royce to promote a 2,300,000 sq ft industrial site in The Golden Triangle, with a total GDV in excess of £250m.
The two leading property developers were appointed by the Aerospace giant Rolls-Royce to lead the marketing and disposal of excess land on one of their historical sites in Ansty, Coventry.
The site comprises 196 acres of land located adjacent to the established technology park, Ansty Park, which has direct access to the M6 / M69 junction in Coventry. The site has a deep rooted history; most prominently it was the site that saw the development of the UK's first rocket, Blue Streak, and where the jet engines for the only British-launched satellite, Prospero, was manufactured in 1971.
At the Park to date, Manse Opus has developed Meggitt PLC's highly bespoke 495,000 sq. ft state-of-the-art headquarters and innovation centre which achieved 'A+' EPC and BREEAM 'Very Good' ratings. Construction has also started on Cadent Gas' new high-spec HQ office building which has been designed to meet BREEAM "Very Good" and fulfil the applicant's aspirations to reduce carbon emissions. This includes significant provision of photo voltaic panels both on the roof and incorporated into the brise soleil; rainwater harvesting; optimisation of natural lighting via a light well; significant provision of charging points; extensive landscaping and sustainable drainage systems. This latest development is due to complete in early 2022.
A new speculative scheme is also underway at the Park, which, when complete, will provide 241,461 sq ft of BREEAM Outstanding industrial space across three units.
The Park is capable of accommodating circa 1,700,000 sq ft of industrial, office and logistics space, for development by Manse Opus. To read more about its capabilities, click here.